with Scott McKain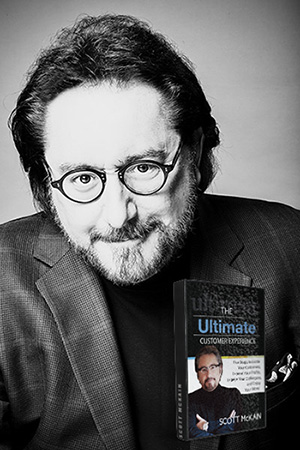 What is the ultimate experience that a customer could have doing business with your organization? This program will teach your team what it takes to create undying loyalty and endless referrals.
Key takeaways:
The five steps of the Ultimate Customer Experience™
Why the experience – and not service – creates distinction and generates loyalty; and, what you need to do to deliver it
The information you need to personalize the experience, in order to intensify the customer's commitment to your organization
Call us for more information on bulk corporate pricing of Ultimate Customer Experience™ books and/or audio books at +1 (800) 838-6980 x2.
Visit the official Scott McKain website: https://scottmckain.com